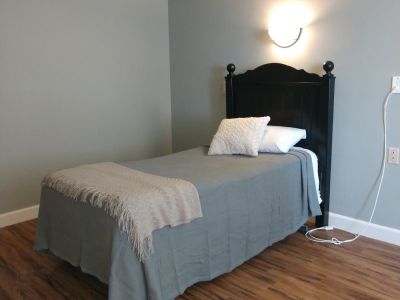 Quail Run Health Care Center provides a home-like environment for you and your loved one. Quail Run is conveniently located in Cameron, MO. We are easily accessible from US Highway 36 and Interstate 35. We are Medicare and Medicaid Certified Skilled Nursing Facility. We offer both private and semi-private rooms. We have rooms of various sizes based on the needs of the individual. We have 2 patio areas available for visiting or enjoying the outside.
Our home provides an environment conducive to complete health care services to enrich individuals seeking quality life. With each person, we look at the following areas:
Physical: The team works together to provide all necessary medical care to meet individual diagnostic needs and ongoing follow up care under their physician's guidance.
Mental: The team strives to provide an environment that will embrace the moment in which each person is to assure their safety and security is always maintained.
Spiritual: The team works together to help to heal the heart and encompass the entire realm of each person's inner being.